LOCATION
Your perfect hideaway in the center of Crete
Experience the authentic Cretan way of life in the small housing development of Toichos, where Metohi Nature Living is located. Nestled right outside the picturesque village of Kastamonitsa, you will be surrounded by olive groves, vineyards, and the sound of cicadas. 
Just 39 km from Heraklion, It is the ideal base for exploring Crete, no matter your preferences. Whether you want to visit major attractions, museums and archaeological sites, enjoy outdoor activities amidst nature, or spend a seaside day on the stunning beaches of the north coast, you have easy access to all of them.
 
How to get to Metohi House
If you're arriving by air, the Heraklion International Airport is only 38 km away, making for a quick and convenient transfer. From the airport, you can take a taxi or rent a car to reach Metohi Nature Living. If you're arriving by ferry, the Heraklion port is also close, just 44 km away, and again easily accessible by car or taxi. Worry not about the parking, as free parking spots are available on-site.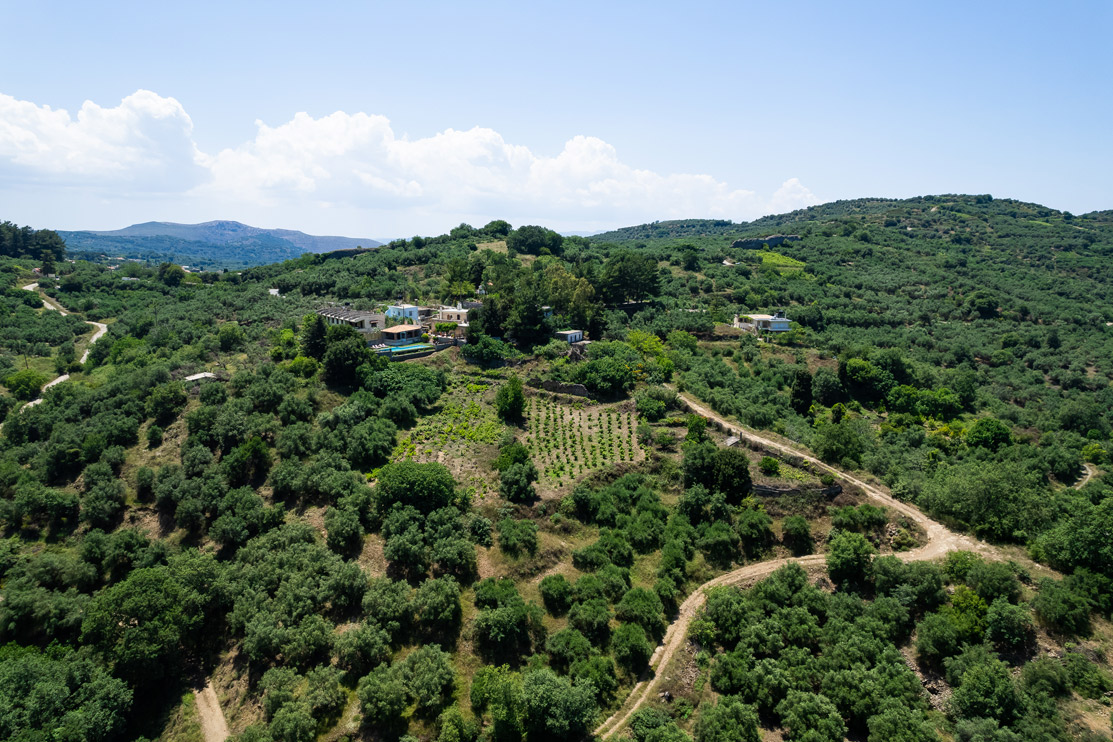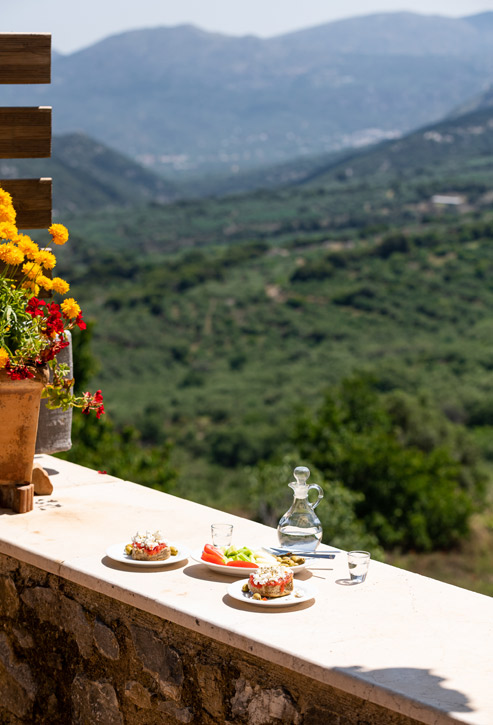 Distances from key points in Crete
CRETAN BEACHES
Ammoudara: 47 km
Matala: 90 km
Gouves: 28 km
Sarantari: 26 km
Limanakia Chersonisou: 25 km
Amnissos: 33 km
Agia Pelagia Psaromoura: 66 km
Lygaria: 64 km
HERAKLION TOP ATTRACTIONS & POINTS OF INTEREST
Heraklion International Airport Nikos Kazantzakis: 38km
Heraklion port: 44km
Knossos Palace: 37 km
Archaeological Museum of Heraklion: 45 km
Phaistos Palace: 83 km
Natural History Museum of Crete: 43 km
Caves of Zeus: 31 km
Koules Fortress: 42 km
Spinalonga island: 62 km